Meet the Director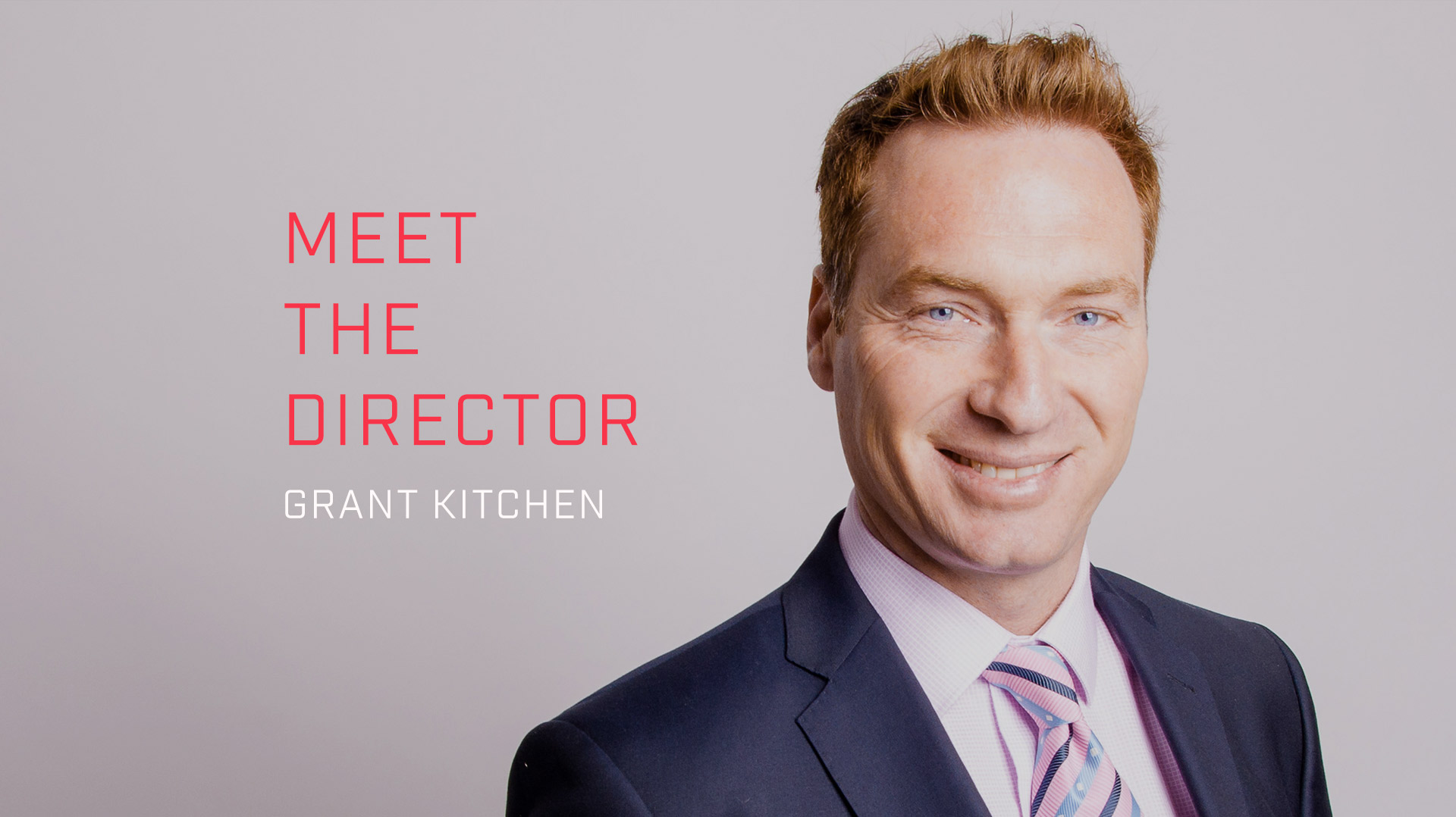 Grant Kitchen
is a native English speaker born in Sydney, Australia. Grant has studied acting at N.I.D.A, The Actors Centre, Faith Martins and The Ensemble Studios (The Ensemble Theatre) where he graduated in 2003 with a 3.5 year Diploma in Performing Arts.
Grant formed GK Speaking in 2006 after participating in PSA (Professional Speakers Australia) seminars. There he met his first mentor Doug Malouf (one of the founders of PSA). Originally Grant created GK Speaking around his desire to understand and share his passion for human behaviour. After a year of free keynote presentations Grant became a 'Rapport Building' specialist and facilitated courses to 'ACCA Australia and New Zealand Association of Chartered Certified Accountants' and 'Professional Investment Services Pty Ltd' (PIS) one of Australia's Leading Network of financial advisers and accountants.
Not long after Grant's entry into the corporate market, Grant was introduced to BSI Training and Development. Here Grant met his second mentor Scott Henderson (Director of BSI Training and Development). Scott employed Grant as a full time facilitator and to this day, continues to have a huge impact on Grant's success with GK Speaking. Through BSI, Grant became an accredited facilitator in DiSC, travelled around Australia and abroad learning many soft skills topics delivering to all levels of management. Some of the training programmes Grant delivered were: Leadership and Management (Cognitive and Emotional Leadership), Presentation Skills, Change Management, Assertiveness, Performance Management, Time Management, Negotiation Skills, Customer Service, DiSC, Conflict Resolution Skills, Team Building and Communication Skills.
After the generosity of Grant's mentor and the development of his own material, GK Speaking now specialises in many different soft skills programmes and has facilitated over fifty Business English and Soft Skills training programmes to German multi-national companies.
In 2010, Grant completed an 800km walk 'The Pilgrimage of Santiago Compostella'. There he unexpectedly fell in love with his German wife and now he resides in Bavaria, Germany.